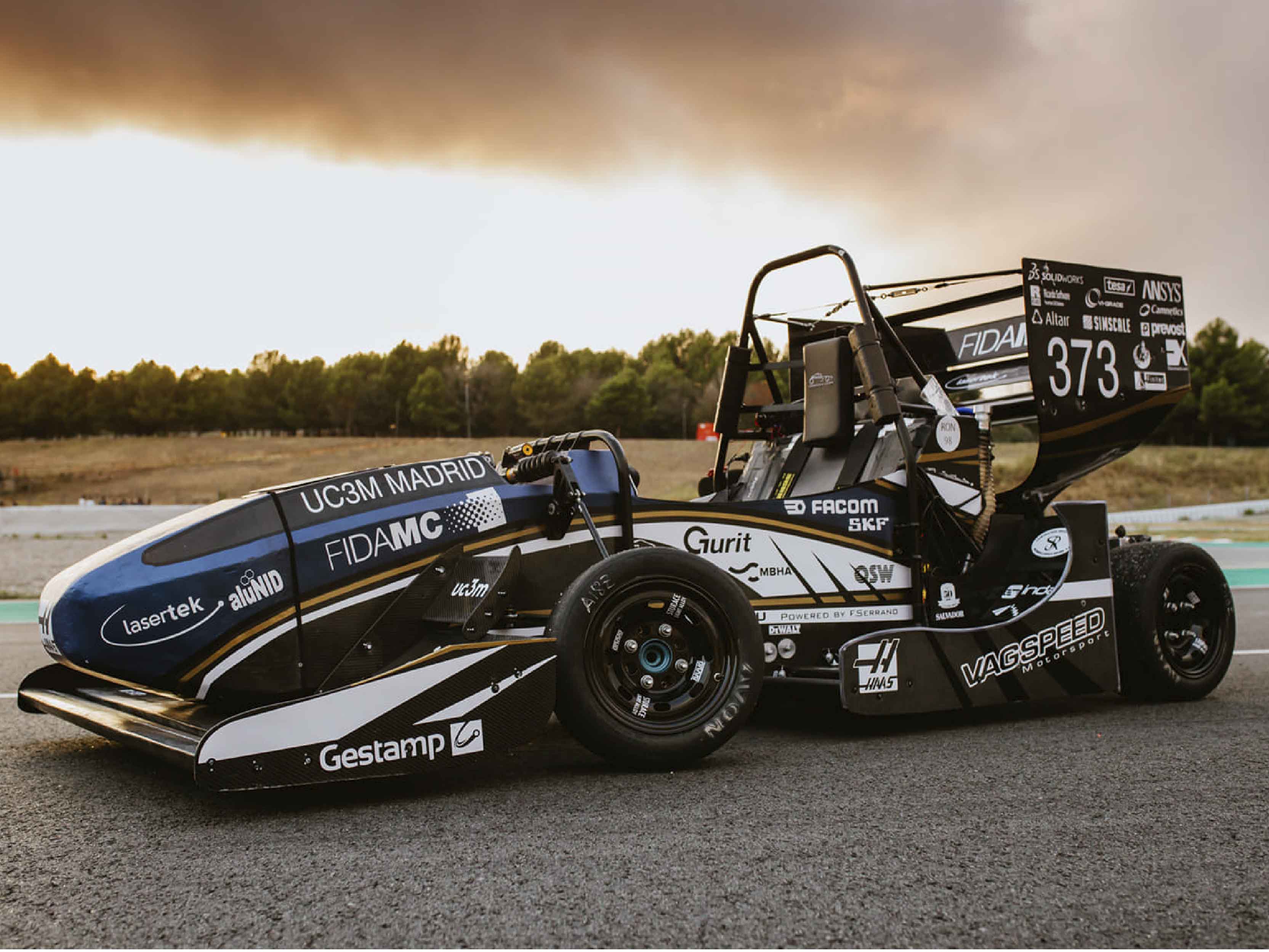 Undoubtedly one of our most memorable collaborations, our first experience with Formula Student with one of the best teams in Madrid, Formula Universidad Carlos 3 de Madrid. The digital fabrication team of EXarchitects made the machining of the molds to make the monocoque of their car, in our fablab in Villaviciosa de Odón.
In addition to the design and manufacture of their single-seater, they have a great vocation to disseminate the dynamics and way of working of the team. They also seek to communicate the engineering concepts that they capture through their youtube channel and social media. From EXarchitects we encourage you to follow and learn with them.
Formula Student is a competition that brings together teams from universities around the world. Here the most important thing is engineering
One of the aspects that left us with the best memories is the professionalism shown by the entire team. Formed by students from different careers at the university, such as Industrial Engineering, Aerospace Engineering or Marketing and Advertising. At all times they did an impeccable job both in their workshop and in competition where they proved to be the strongest team in Madrid. CONGRATULATIONS CHAMPIONS!
We look forward to working with them as often as possible.