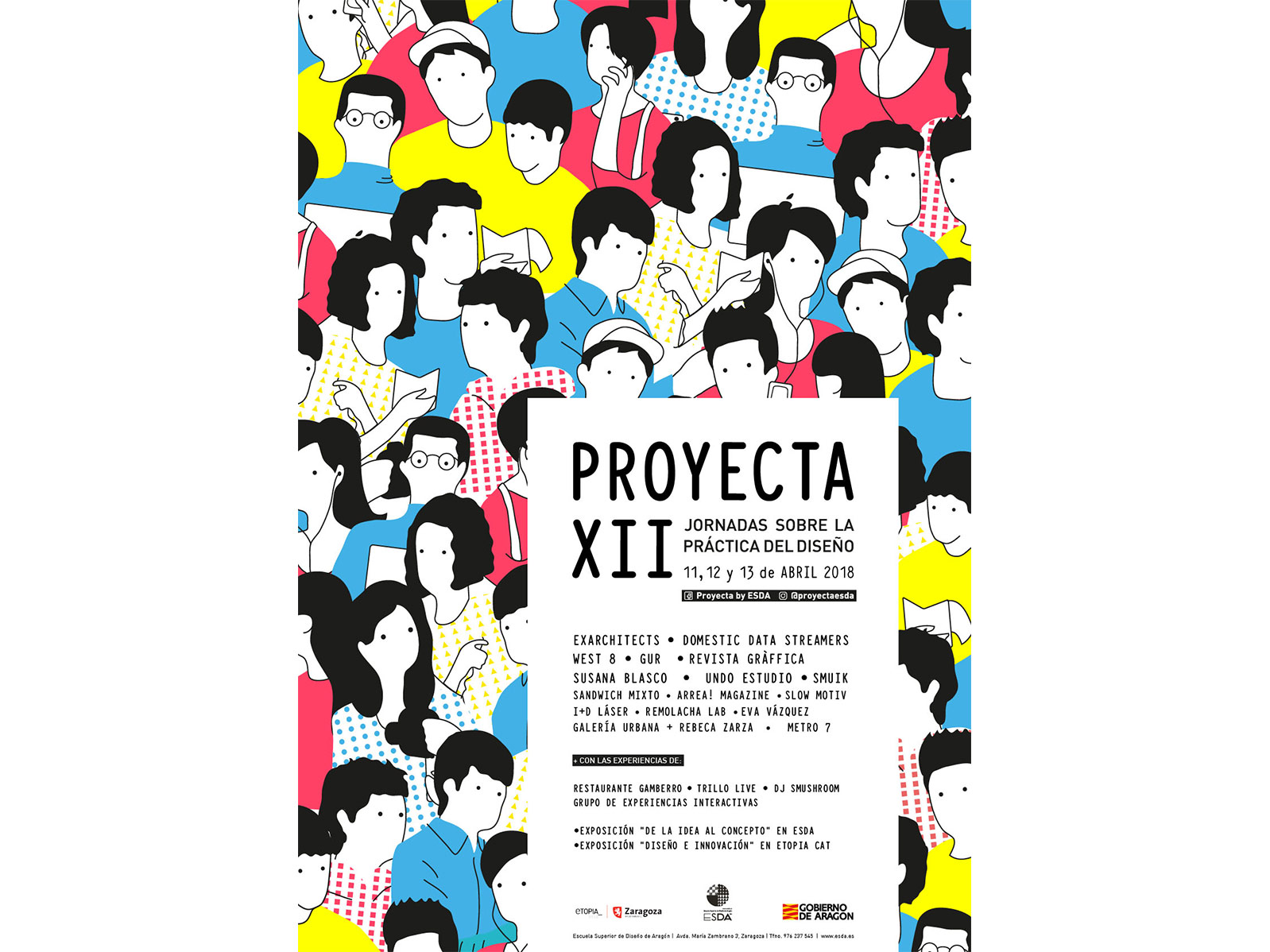 Last week between 11 and 13 April took place the twelfth edition of the Conference on the practice of design, Proyecta XII Art and Design, organized by the School of Design of Aragon. EXarchitects had the pleasure of exhibiting a series of pieces and videos about our work in recent years. Among the pieces that were in Zaragoza, was the latest drawing tool for our Robot arm, or a sample of the pieces of the model for the Los Angeles 2028 Olympic Games.
It was a pleasure for EXarchitects to participate in these days of Proyecta XII Art and Design, as well as to meet new designers and their projects.
Also on Friday we had the opportunity to tell our projects in depth before the public in Etopia, Center for Art and Technology. The people in charge of representing EXarchitects were our CEO Roque Peña and our digital fabrication and design specialist Ángel Barrón.