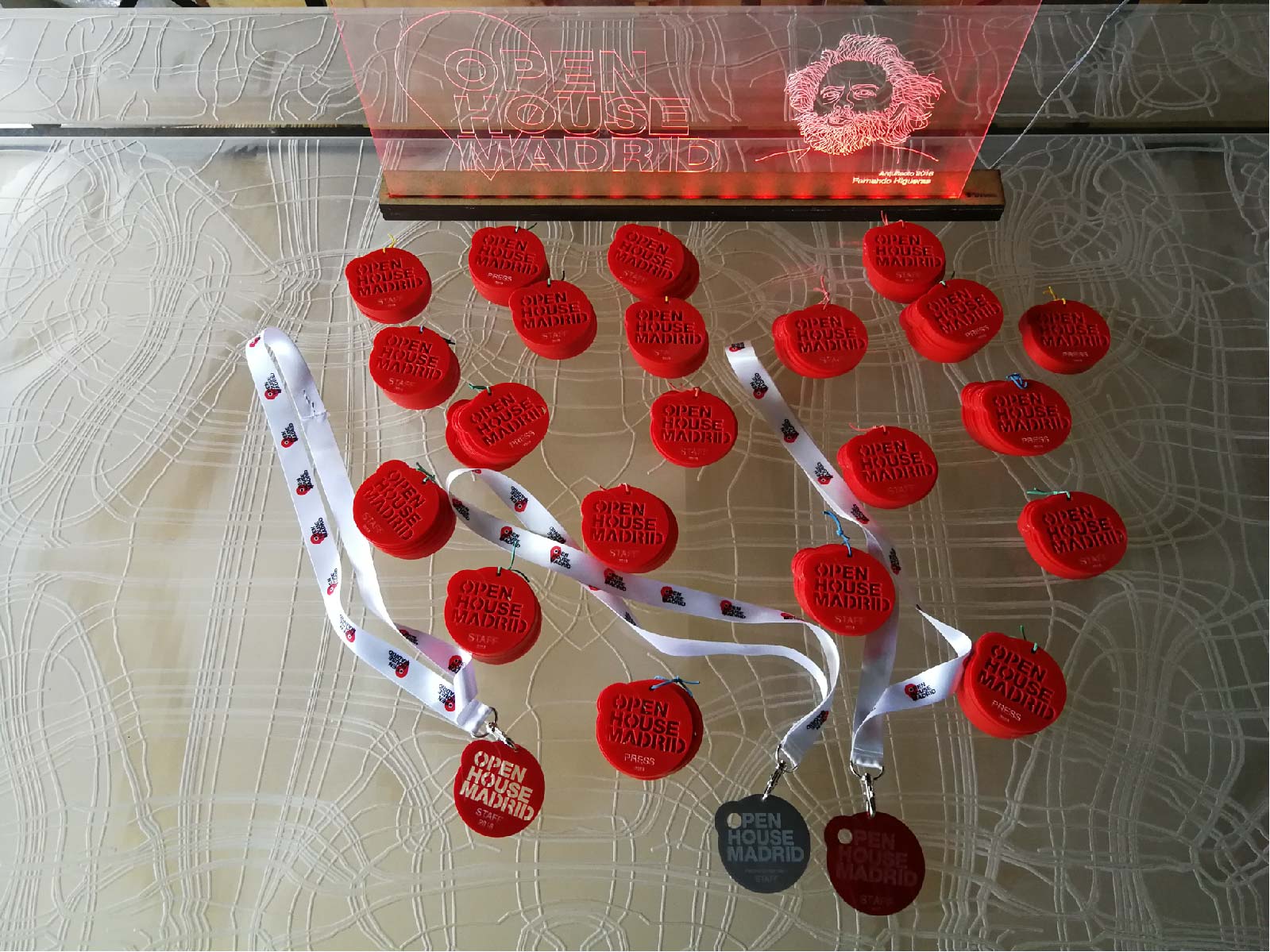 During the last weekend of September 2018 took place the 4th edition of the Architecture and City Festival Open House Madrid, where we had the opportunity and experience to collaborate making accreditations with digital fabrication, in our fablab, as well as to enjoy and discover many impressive corners.
Las acreditaciones del festival, han sido realizadas mediante corte y grabado láser sobre metacrilato rojo.
Some of the visits we made were to the houses that the architect Fernando Higueras built in Torrelodones, as well as his house, the current Fernando Higueras Foundation or "rascainfiernos" as it is popularly known. We also had the opportunity to enjoy the visit to Desert City with its architect, Jacobo García Germán.