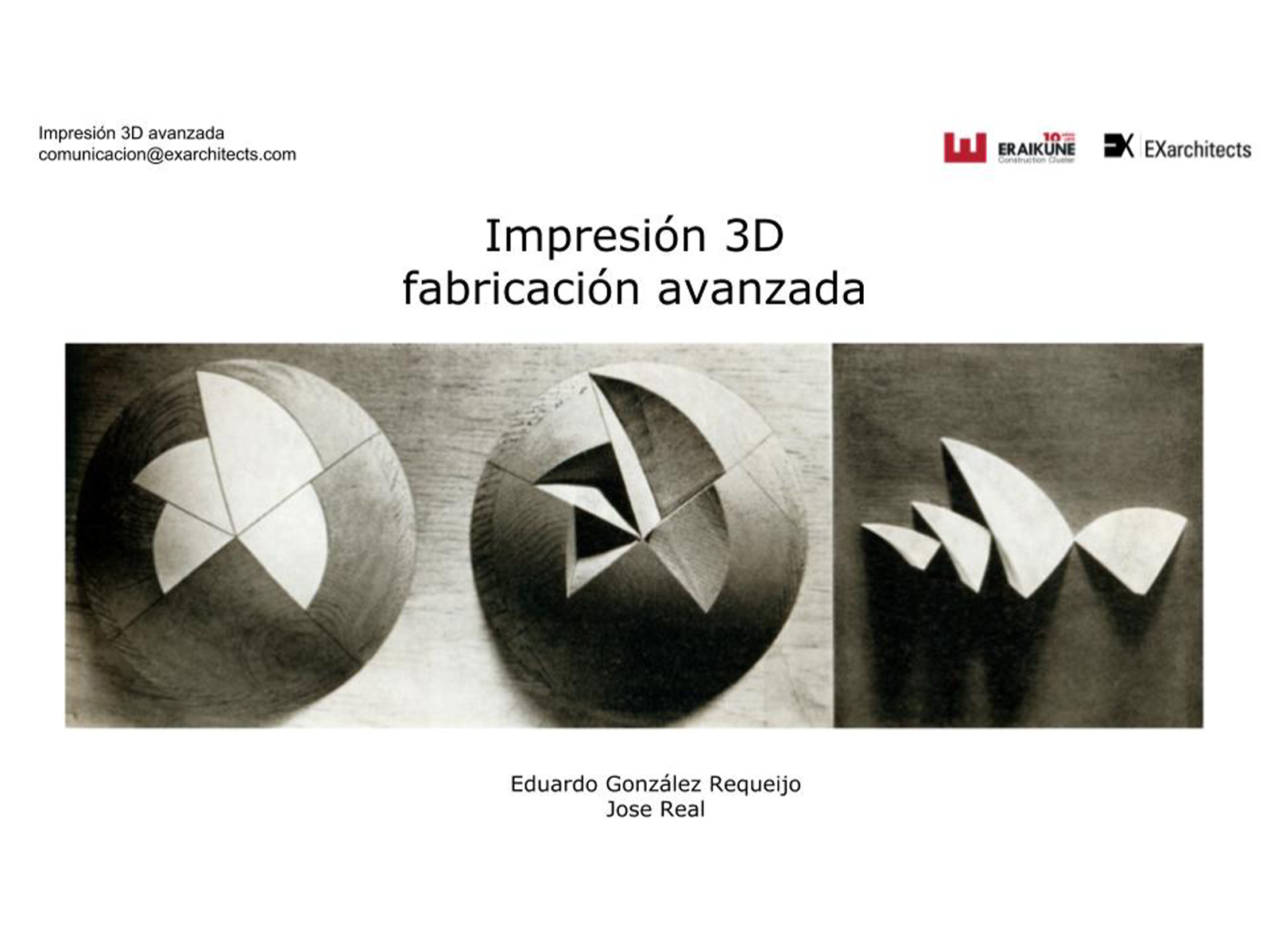 Last Friday, November 27th, our EXarchitects colleague, Eduardo González, and our FABdeFAB collaborator, Jose Real, gave a workshop on Advanced 3D Printing at Eraikune, in its Bilbao headquarters.
During the workshop focused on the world of construction, they shared several internationally and nationally renowned projects that are setting the course in research in the world of construction. Such as AI Space Factory – Jeffrey Montes or Dirk Vander Kooij's projects.
One of the activities that most attracts the attention of the attendees is always 3D scanning. Being able to see and touch a 3D model of yourself is always a magical sensation.
There were also projects related to 3D scanning and 3D printing applied to the world of architecture and engineering. Creative robotics projects, which are the prelude to its application to building and construction tasks. Finally, our team scanned with a Sense scanner the heads of the attendees to print their heads in 3D and take away a souvenir.